FOCSIV – Junior EU Aid Volunteer in Gender Empowerment in Nepal Tarkeswore Municipality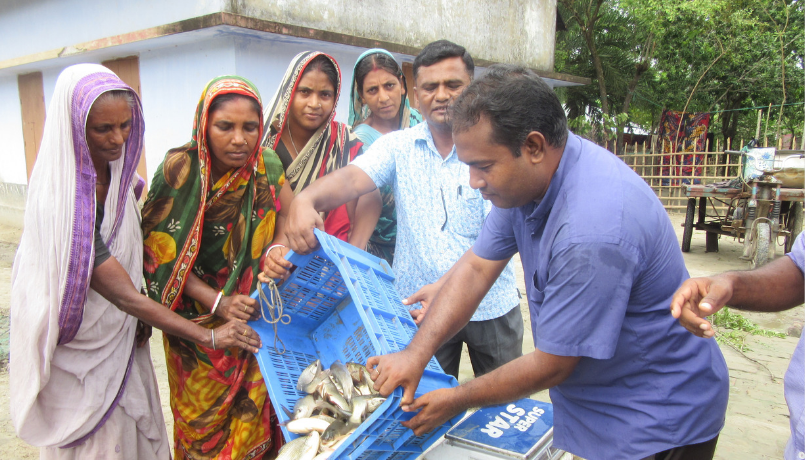 Età: vario
Durata: da 6 a 12 mesi
Tipo di programma: Opportunità UE
Ambito: Vario
Stato del bando:
Età minima: 18
Area geografica: Asia
Paese: Nepal
Ente: FOCSIV
---
Nell'ambito dell'iniziativa europea EU Aid Volunteers, FOCSIV ricerca 1 Junior EU Aid Volunteer in Gender Empowerment da inviare in Nepal.
Scadenza invio candidature: 10 aprile 2019
Tasks
General
Under the direct supervision and mentoring of the VIN Program Coordinator, the EU Aid Volunteer will support Women's empowerment project. Women play an active role in all aspects of development and resilience building but these roles are mostly invisible, rarely acknowledged and not included into formal systems. Women often get left out of formal mechanisms, therefore, specific focus and special actions need to be put in place to capture and address specific vulnerabilities of women and to recognize and strengthen their capacities.
Training courses
check out the VIN annual and monthly work plan;
support the empowering plan and the delivering of the project at the local level;
conduct empowerment workshops with women;
monitor volunteering projects, collects feedback and advice for the better solutions.
Meetings and field visit
participate to all relevant meetings with local stakeholders;
participate to the team coordination meetings
implement outreach activities in the surrounding villages;
support the development of innovate ideas to address women's needs ;
provide Training and Capacity Building activities to VIN field staffs and local volunteers.
Advocacy
run advocacy and awareness raising activities and campaigns on gender equality and women participation at local level.
Writing
support the elaboration and writing of content and manual for women empowerment projects;
develop projects and results database and write periodical reports;
develop new proposals and seek for funding opportunities
Communication and Awareness on EU Aid Volunteers Initiative
The EU Aid Volunteer shall:
Promote local volunteerism in disaster risk reduction, prevention and response;
Train local volunteers on organization and implementation of volunteer-based activities, when applicable;
Promote partnerships and collaboration between local and European organizations;
Draft and publish articles describing volunteer's experience in the field;
Gather audiovisual materials to be used in a public awareness activity in the volunteer's local community in Europe;
In coordination with the NGOs partner of the project, organize and execute a public awareness activity once back in Europe.
Other
The EU Aid Volunteer shall perform other duties, as required.
Required competences
Studies:
Degree in development studies (i.e. international relation/social studies/political science..)
Specific gender studies preferred
Languages:
Good in spoken and written English;
Skills:
Good interpersonal, team working skills and ability to work independently;
Good ability to adapt to in rural community living in deprived areas;
Good ability in intercultural dialogue;
Ability to manage limited resources.
Experience:
Experience in volunteering desired;
Preferred experience in women empowerment projects;
Good general knowledge of the full Office suite;
Apprenticeship
No apprenticeship is foreseen for this position.
Selection criteria
Eligibility and exception criteria
The candidate for EU Aid Volunteers must be a citizen of the EU or a third country national who is a long-term resident in an EU Member State, and must have a minimum age of 18 years.
Availability for the following activities:
• Training in presence starting from June 2019;
• Pre-deployment induction in FOCSIV HQ, in Roma, starting from late July 2019;
• Deployment starting from November 2019.
Minimum Requirements
Candidates must satisfy the requirements set out in Regulation (EU) No 375/2014 of the European Parliament and of the Council of 3 April 2014 establishing the European Voluntary Humanitarian Aid Corps ("EU Aid Volunteers initiative"), which include having a minimum age of 18 years old and being a citizen of EU or a third country national who is a long-term resident in an EU Member State.
View the full vacancy and apply here