FOCSIV – Junior EU Aid Volunteer in Public Health Specialist in Nepal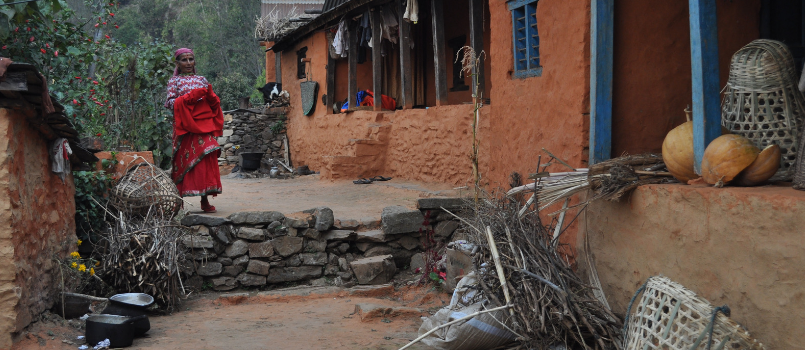 Età: vario
Durata: da 6 a 12 mesi
Tipo di programma: Opportunità UE
Ambito: Vario
Stato del bando:
Età minima: 18
Area geografica: Asia
Paese: Nepal
Ente: FOCSIV
---
Nell'ambito dell'iniziativa europea EU Aid Volunteers FOCSIV ricerca 1 Junior EU Aid Volunteers in Public Health Specialist da inviare in Nepal.
Scadenza per l'invio delle candidature: 19/03/2019
Tasks
General
Under the direct supervision and mentoring of the VIN Program Coordinator, the EU Aid Volunteer will support public health programmes coordination.
• support identify major needs of the community through research and studies and develop strategic plan for addressing the needs of the community
• participate to all relevant meetings with local stakeholders;
• participate to the team coordination meetings.
• hold regular meetings with local volunteers and support them implementing the project;
• monitor the project implementation and provide them with regular feedback.
• conduct health awareness campaigns and outreach activities in the surrounding villages;
• support the organisation of orientation trainings to the locals.
• check for projects' progress, collect updates and write quarterly reports of activities;
• support the writing of manuals/documents on the health activities.
Communication and Awareness on EU Aid Volunteers Initiative
The EU Aid Volunteer shall:
• Promote local volunteerism in disaster risk reduction, prevention and response;
• Train local volunteers on organization and implementation of volunteer-based activities, when applicable;
• Promote partnerships and collaboration between local and European organizations;
• Draft and publish articles describing volunteer's experience in the field;
• Gather audiovisual materials to be used in a public awareness activity in the volunteer's local community in Europe;
• In coordination with the NGOs partner of the project, organize and execute a public awareness activity once back in Europe.
The EU Aid Volunteer shall perform other duties, as required.
No apprenticeship is foreseen for this position.
Competenze Richieste
Studies:
Health studies (i.e. Public health or medicine or nursing etc);
Knowledge about public health issues in Asian or other developing countries;
Languages:
Good in spoken and written English;
Skills:
Good interpersonal, team working skills and ability to work independently;
Good ability to adapt to in rural community living in deprived areas;
Good ability in intercultural dialogue;
Ability to manage limited resources;
Experience:
Experience in volunteering desired;
Good general knowledge of the full Office suite;
The candidate for EU Aid Volunteers must be a citizen of the EU or a third country national who is a long-term resident in an EU Member State, and must have a minimum age of 18 years.
Availability for the following activities:
• Training in presence starting from June 2019;
• Pre-deployment induction in FOCSIV HQ, in Roma, starting from late July 2019;
• Deployment starting from November 2019.
Candidates must satisfy the requirements set out in Regulation (EU) No 375/2014 of the European Parliament and of the Council of 3 April 2014 establishing the European Voluntary Humanitarian Aid Corps ("EU Aid Volunteers initiative"), which include having a minimum age of 18 years old and being a citizen of EU or a third country national who is a long-term resident in an EU Member StateFOCSIV applies a policy of equal opportunities and accepts applications without distinction on the grounds of sex, race, color, ethnic or social origin, genetic features, language, religion or belief, political or any other opinion, membership of a national minority, property, birth, disability, age or sexual orientation.
Read the full vacancy and apply here